Three young South African entrepreneurs to watch - Blog
The future of South Africa inevitably lies in the hands of its youth. It's young South Africans who are going to lead this country to greatness and set an example for future generations. In recent years, it's entrepreneurship that has played a key role in the fast development of the South African economy, so when
The future of South Africa inevitably lies in the hands of its youth. It's young South Africans who are going to lead this country to greatness and set an example for future generations. In recent years, it's entrepreneurship that has played a key role in the fast development of the South African economy, so when combining young people with entrepreneurial ideas, the result is a veritable powerhouse. Here we take a look at three young South African entrepreneurs making waves across the business landscape.
Bonolo Mataboge – Founder and head designer at Afriblossom
Despite a formidable disability as a result of suffering from Blount's disease, Bonolo Mataboge is taking the fashion industry by storm. Inspired after a trip to the States in 2011, where she saw how accessible plus-size clothing was for fuller-figured women compared to back home, Mataboge established Afriblossom. Influenced by 60s style as well as the Ndebele culture, Afriblossom caters for curvier ladies, sizes 34-46. The clothing can be described as modern Afro-chic pieces that are stylish and flattering, yet also affordable. In Mataboge's words: She's building a fashion empire one stitch at a time.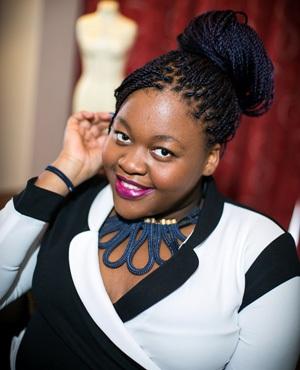 Ludwick Marishane – Founder of Headboy Industries
Ludwick Marishane was still a high school student when he developed DryBath, essentially a specially designed gel that gets you clean just like a bath does, but without the need for water. Hailing from a rural province in Limpopo, Marishane has his life-changing brainwave when a friend, who was too lazy to bath, remarked that it would be helpful if someone invented something that you could put on your skin and not have to bath. Using the limited resources he had, Marishane invented DryBath, a revolutionary sanitation product that would change lives, particularly those of people living in areas where they have limited or no access to fresh water. He became the country's youngest patent filer and was named the Global Student Entrepreneur of the Year in 2011. He used his prize money to set up his start-up, Headboy Industries, home to the DryBath products.
Wongama Baleni – Co-founder of DOC (Department of Coffee)
The Department of Coffee (DOC) is a coffee shop based in the township of Khayelitsha and the brainchild of Wongama Baleni and his two fellow entrepreneurs, Vusumzi Mamile and Vuyile Msaku. Their aim is not only to teach their young trainees how to make a good cup of coffee, but also to equip them with the necessary skills and experience required to start and run their own businesses. It's about creating employment but at the same time instilling an entrepreneurial spirit in the youth of South Africa. Baleni is a businessman at heart, but he is also passionate about trying to make a difference. For him, his growing business is about so much more than just coffee. He sees the need to help those in an impoverished community and to make something of themselves. With a delicious selection of coffees to choose from at ridiculously low prices, it's easy to see how business is booming for this exceptional entrepreneur.
South Africa boasts some impressive young entrepreneurs who continue to contribute to the country's growing economy. Sage One is there to support entrepreneurs just like these when it comes to their accounting and payroll needs.
Image credits: https://pbs.twimg.com
Featured image: http://static.alessandrobenetton.com
Credits: http://www.smesouthafrica.co.za/Teen-entrepreneur-is-building-a-fashion-empire-one-stitch-at-a-time/
http://www.businessinsider.com/ludwick-marishane-drybath-2013-1
http://www.capetownmagazine.com/cafes/department-of-coffee-in-khayelitsha/93_22_18910